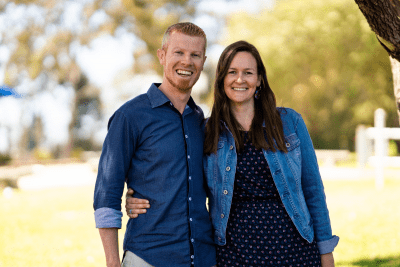 Tim & Sue Gardiner
Service Pastors
Tim and with his wife Sue, are our Rouse Hill Service Pastors. Together they have 3 beautiful children – James, Layla and Joshua.
Tim is a gifted leader, communicator, and evangelist. He is passionate about drawing the God given gifts out of people, helping them to discover the plan God has for them and the ministry He is calling them to.
Tim holds a Bachelor of Creative Arts and a Diploma of Education and works part-time as a teacher in a local primary school.
He loves soccer, the beach, going for long walks & coffee! Tim also used to be in a band… and still wishes he was.
Sue overseas the Kids Church ministry.
She holds a Bachelor of Early Childhood Education and has worked with children aged 3-12 both professionally and in ministry since the age of 15. Sue credits her strong faith in Jesus to the number of people along the way who have encouraged her to grow in service, leadership and her knowledge of Jesus – she strongly values the role of the church community for believers.
Sue is currently a stay at home mum and when she gets a few moments of peace she enjoys playing piano, reading novels and doing cryptic crosswords with a good cup of coffee.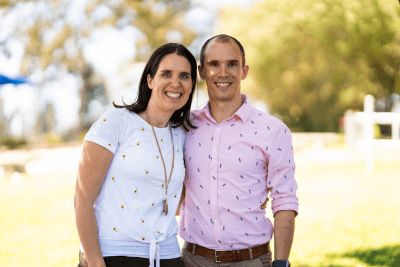 Geoff Brailey
Youth and Discipleship Pastor
Geoff is married to Krystol and is raising three kids. As Youth and Discipleship Pastor at C3 Church Rouse Hill, Geoff loves spending time with young people helping them grow and develop their own faith in Jesus. Helping young people start on the great faith journey is just the start of following Jesus and after 10 years at Bible College (Cert IV, Dip, Adv Dip, BTh & MA) he has a little bit of wisdom and a gift as a great encourager who loves to see people take the next step of faith. Plus as someone who loves the stats and work in social research at McCrindle, Geoff gets stoked thinking at the strategic level helping plan board meetings with service pastor Tim. Board meetings actually just mean surf trips that also feature quality leadership discussions, strategic planning and soul replenishing conversations!!